TALUS La Quinta Homes for Sale | La Quinta Real Estate
Talus La Quinta (The Robert Green Company)
Discover TALUS La Quinta homes for sale – La Quinta real estate – The city of La Quinta has partnered with The Robert Green Company to bring TALUS to life, the first destination of its kind in the Valley.  Surrounded by the gorgeous Santa Rosa Mountains, this extraordinary new development features two distinguished hotels – the Montage and Pendry, a limited collection of branded residences, and exceptional amenities that celebrate the spirit and beauty of La Quinta. 
At the heart of TALUS, gathering places will welcome owners, guests, and local community members to spend time together and enjoy their spectacular surroundings.  Phase 1 of the Montage Residences is expected to be completed by November 2022 and phase 1 of the Pendry Residences is expected to be completed by the First Quarter of 2023. 
Hotel guests and residence owners will receive impeccable concierge services and privileged access to world-class amenities. The property will include a 12,000-square-foot golf clubhouse, including a pro shop, restaurant, and golf cart area. Adjacent, a nearly 68,000-square-foot conference center will have a main and junior ballroom with a separate conference room and employee operational area.
The detached spa will include a salon, fitness and yoga center, retail area, locker rooms, hot and cold spas, 10 spa treatment rooms, a couple's treatment room, and a spa-centric swimming pool. Multi-slide glass doors will open spaces up to expansive views including the fairway, mountains, and the man-made pond. The historical Ahmanson House will be renovated once the golf operation is relocated to the new clubhouse. Ultimately, it will become a fine-dining venue once the hotels have opened.  
The SilverRock Resort's Arnold Palmer Classic Course will remain open throughout construction. Future plans will allow access to tee times by Montage and Pendry guests and owners, along with La Quinta resident cardholders and the general public. The course is a challenging 7,239 yards, sprawling over 200 acres with massive native bunkers and stunning water features. 
The La Quinta Lifestyle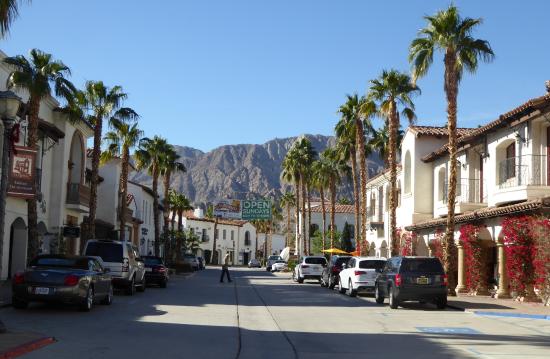 Old Town La Quinta
An oasis in the desert, the city of La Quinta is located between Indian Wells and Indio in Southern California's breathtaking Coachella Valley.  La Quinta offers year-round sunshine, spectacular scenery, over 20 golf courses, and is only a couple of hours from San Diego, Los Angeles, and Orange County. With art playing an important role in the city's unique character, La Quinta prides itself on preserving and promoting its roots in art and culture. 
The Art in Public Places Program plays an integral role in the enhancement of the city's social and environmental growth. La Quinta Museum is a cultural museum with two exhibit galleries: Gallery 1 is local history featuring the Cahuilla Indians, The Desert Club, and The La Quinta Hotel. Gallery 2 features new revolving exhibits that change every 3 to 4 months.
When it comes to dining out, La Quinta has a vast array of options from casual to fine dining, and local to international fare. Old Town La Quinta is the community's Main Street, featuring architectural charm and casual elegance, with stunning vistas of the Santa Rosa Mountains.  As you make your way around the shops at Old Town, you'll discover chic fashion and accessories, aromatherapy oils and candles, boutique skincare products, original art, California wines, and more. Old Town's restaurants and cafes are casual and offer both indoor and al fresco dining.
Home to 20 golf courses, La Quinta's most prominent industry is golf and named as one of the leading golf destinations in the U.S. by The Robb Report. The world-famous PGA West in La Quinta has hosted prestigious tournaments such as The Skins Game, Bob Hope Chrysler Classic,  The Grand Slam of Golf, The Legends of Golf, as well as the PGA Tour Qualifying School. La Quinta's SilverRock Municipal Golf Course offers residents the benefits of enjoying world-class golf at discounted prices. Tennis buffs can take advantage of top, affordable tennis lessons at the nearby Indian Wells Tennis Garden. Hiking enthusiasts seek out La Quinta for the area's many trails surrounded by preserved natural beauty and scenic mountain views. 
Popular hiking trails in La Quinta include the Bear Creek Trailhead to Cave, Cave to Palm Oasis (Bear Creek Trail), Cove to Lake Cahuilla, and Boo Hoff Trail to Lake Cahuilla Loop. The Palm Springs International Airport is located just 21.4 miles away – via 1-10 West.
Partner with Elaine Stewart, #1 Individual RE/MAX Agent for 11 years Straight in the Coachella Valley! 
As a dedicated Coachella Valley REALTOR® for over 28 years, Elaine Stewart provides the kind of knowledge, skills, and personalized service you need. Over the years, Elaine has helped hundreds of her clients fulfill their real estate goals. Whether you are looking to buy or sell, Elaine will protect your best interests, advocate for you, negotiate on your behalf, keep you well-informed and up-to-date at all times, and guide you every step of the way. For more information about TULUS La Quinta homes for sale or other exclusive communities in the surrounding valley, please give Elaine Stewart a call directly at (760) 668-2399 or you can reach her by email.
You may also like to consider homes for sale in La Quinta CA in these other exceptional  communities: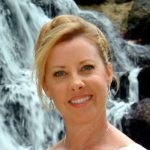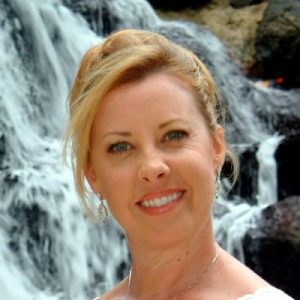 Elaine Stewart
RE/MAX Desert Properties
74925 US Highway 111
Indian Wells, CA 92210
Mobile Direct: (760) 668-2399
Email: Desertrealestate1 @ yahoo.com
BRE # 01169846  
TALUS La Quinta Homes for Sale – La Quinta Real Estate